Weddings & Special Occasions
The wedding season starts from early June until the 15th of July and from the 25th of August until the end of September.
The venue is for hire upon request and in the past 3 years we hosted numerous weddings.
Since 2022 we have started offering in-house catering services for weddings up to 70 guests. However, the venue has a capacity of over 300 guests in its two levels.
For intimate events, our venue offers the perfect option for a wedding dinner and a party.
Our culinary team will deliver the region's freshest flavours, while our staff will work with your wedding planners to take care of every detail. 
Our Catering services provide custom menus for set dinners or buffer options. We can also accommodate vegetarian & pescatarian options. 
Our venue can be the perfect location and it can host a grand wedding dinner for up to 300 people.
Our team will work with your catering partners to deliver the best destination wedding.
Host an unforgettable Pre or Post wedding party at Cabana Paros. Book the entire venue or host an intimate party with top notch services on a section of the beach bar. Enjoy our premium lounges, beach access, DJ sets, great beverages & a buffet menu created for you and your guests. Our team is flexible and we can offer a range of services. 
Contact us to share your party mood and we will give you more options.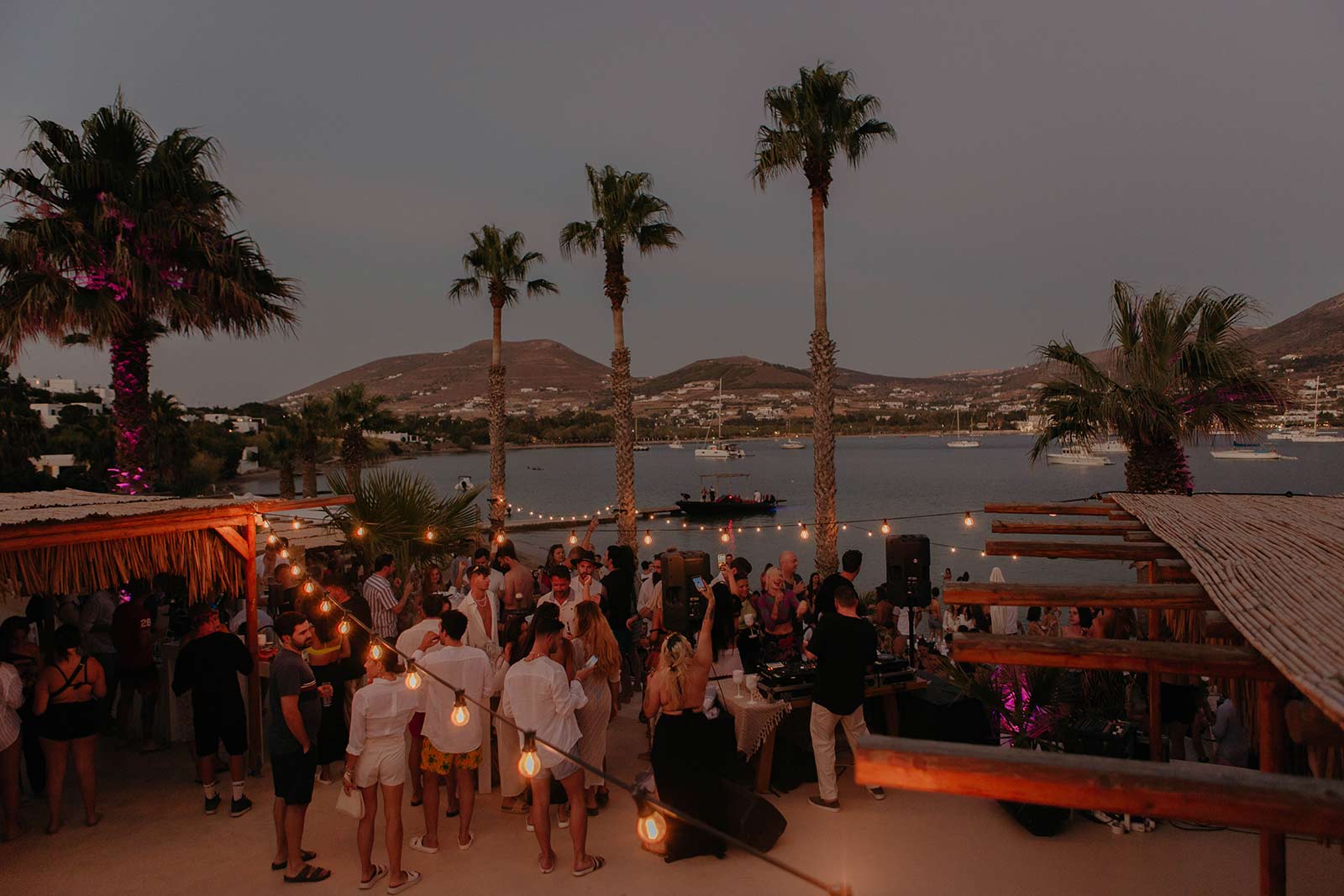 Bachelors / Bachelorettes
Before saying "I Do" enjoy the last days as a bachelor/ bachelorette with the best party on the island.
Let us know the number of guests and your budget and we will reserve a great location for you to enjoy your special day with your friends! Our team of experts are here to help you create a day to remember.
Celebrate your special day right by the sea. Create a unique experience for you and your privileged guests. Share with us your vision and we will make it happen.